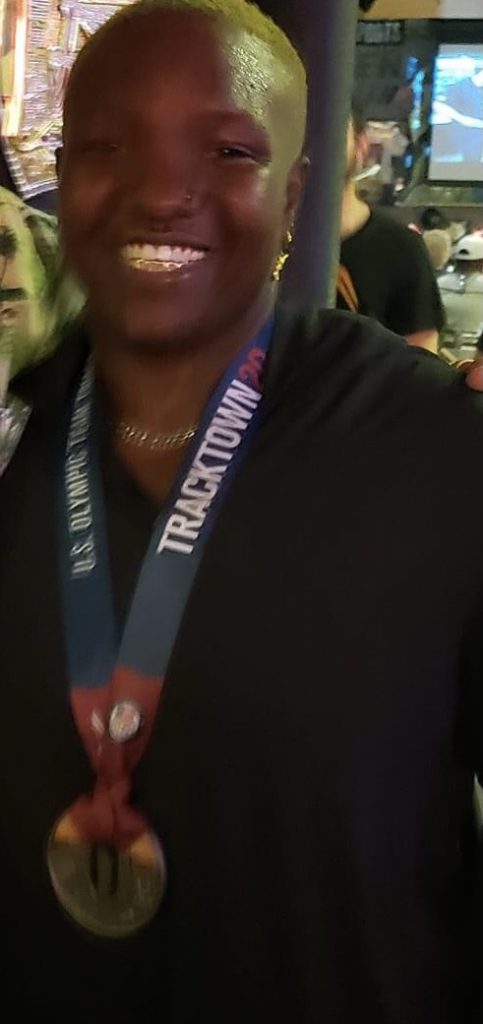 These are my people – talking same language appreciating the knock down drag out life in the fast lane – some of us got the bug want to see what happens next – with our own past as backdrop the latest generation – we watch their trajectory so many great stories.
Athletics has taken some knocks the governing and the technology and the PEDS, and deservedly so but somehow the youth keep coming through for us and that is really a big part of the appeal but also you have the exceedingly rare athlete Alysson Felix, not dark yet in fact bright as it ever was. Apotheosis.
A big part of that youth are the sons and daughters of my former rivals and friends. Tommy Ratcliffe and Johnny Gregorek to name a few.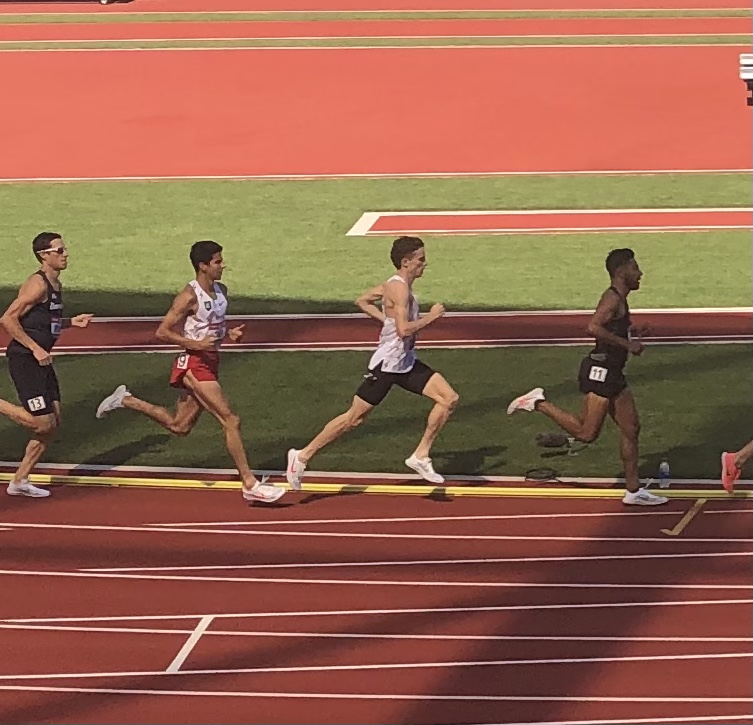 As I sat in the upper decks of Hayward watching a Monarch Butterfly try to find its way out from those upper reaches, I did ponder old Hayward not that I miss it in the sense that I'm sorry it's gone but more how life moves on and yesterdays gone. Ring out the old and tomorrow today is yesterday.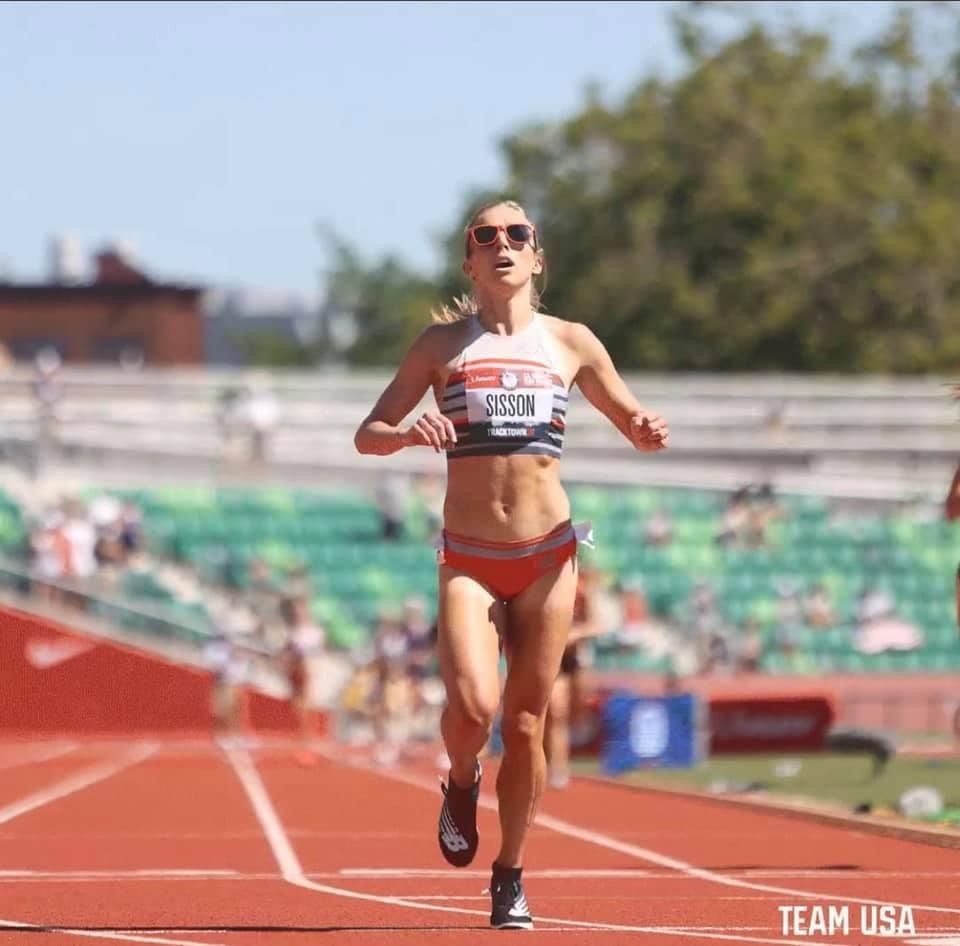 Emma Coburn, Clayton Murphy, Trayvon Bromell, Sha' Carri Richardson etc. yay a ya but what about the pluggers those on their atavistic endeavor closely fighting for that third spot. Ronnie Harris put some perspective on this for us as the honored starter for this year's "Hootie's 5K" recalling his epic run grabbing a third spot on the M5,000M squad in 1996 and then eking out a qualifier for the Games.
It was a little difficult to predict how these trials would happen how many fans would be allowed and after a trying time obtaining tickets, I got lucky in a serendipitous way and I guess I can say that about this entire ten days not that everything worked out perfectly but, close enough.
I can name them will name some no matter you may know them will know them, last names first names Warhurst, Gregorek, Saunders, Shorter, Kincaide, Chelimo, Centrowitz, Purrier St Pierrre, Murphy, Harris, Wetmore, Hansen, Price, Roche on and on I could name a hundred current former involved in business end coaching end image end no matter to me, I am Here want to see what happens next, easy as pie on your marks!
You can feel and read the intensity in gestures– in Cole Hocker easing past Matt Centrowitz in those closing meters of the delayed match up and making his shooshing sign finger pressed to lips Centro with that resigned look that said, "we will settle this at the big show provided they let you in and you got your "qualifier.""
Finally, Olympism seeks to create a way of life by blending sport with culture, education, and international cooperation. Diversity is at the heart of athletics a major strength a bond. We should take heed regardless of country wealth and fame and celebrity, many countries —-only one planet.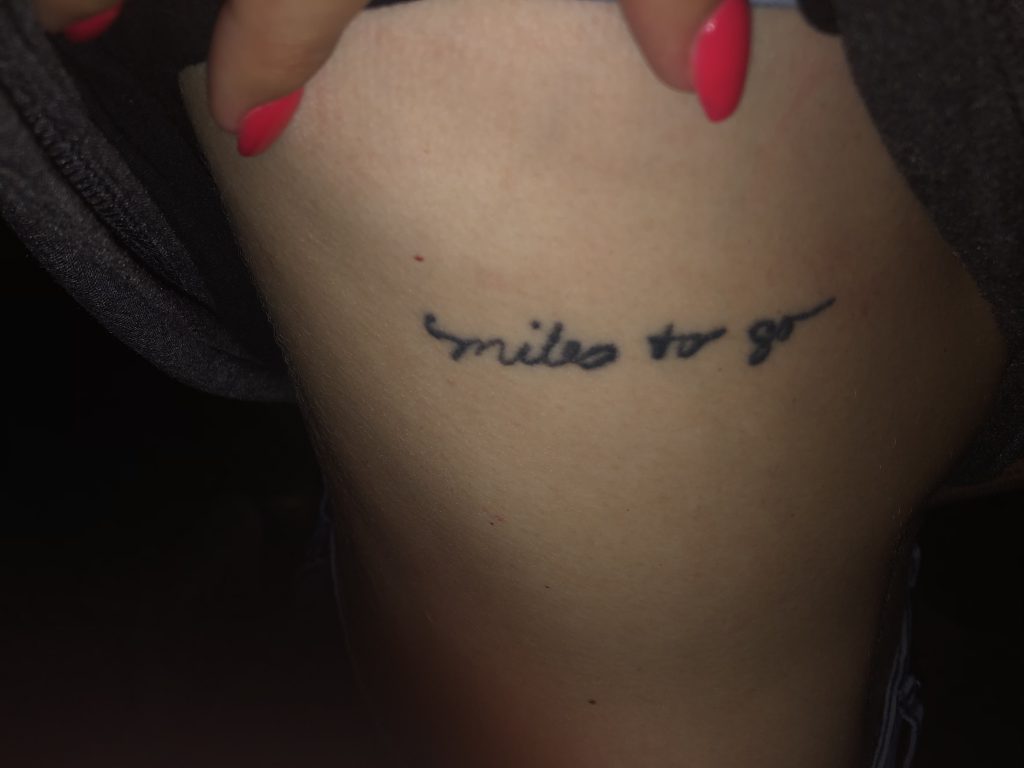 Futures so bright: