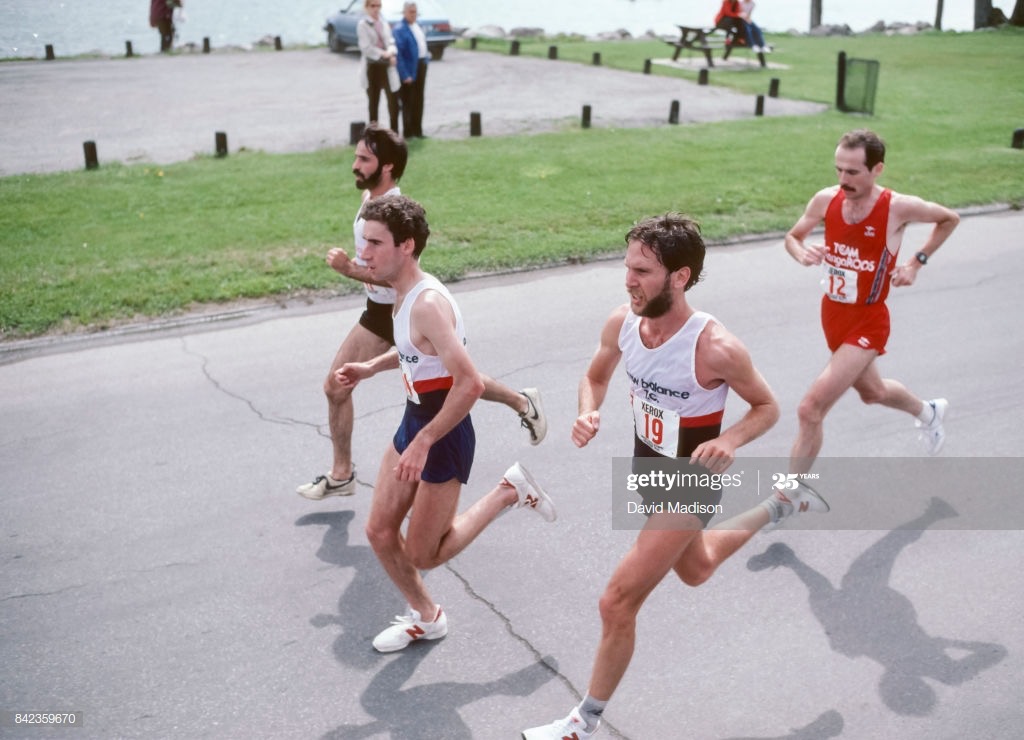 Hand of Fate
Felt it a time or two I ain't going to lie. Most often those things that you worry about don't amount to anything but you never want to jinx it by not worrying some. I made some questionable decisions for sure going with my gut but I got over it.
With running I had a strange psychology whether I was very fit or questioning my fitness recovering from injury. I thought of my past successes to keep me sure I still got it but doubts would often creep in and one time I felt a very sore hamstring before a 5K on the track and I had almost convinced myself not to run it and I had the most dire almost anxiety attack that this might be my last race ever and it was 1984 and the Olympic Trials were in the spring and summer and what should poor boy do?
I smoked the first lap in 61 and never looked back. I hit the mile in 4:18 two mile in 8:45 and ran 13:54 a PR. Second place runner ran 14:16. The next week hamstring was still sore the hand of fate again I ran the 10K at PENN 28:24 another PR.
So it is possible to go from a very negative feeling and run surprisingly well. I rarely had a problem with overconfidence no matter who I was running against and in fact did not like even to have a ten year old in front of me when a road race started unless it were a very low key affair so my strategy usually was I had none just run hard and let fate decide.
Ever wonder why did life go this way or that well I have and the past can almost be re written in a way because even the act of writing it changes it my perception of it memories of it I can almost feel myself back there but old now not what I was.
I like to picture a place in a dream where the world stops and I get off like an idea of re birth as an angel but not dead. Perhaps reading George Saunders "Lincoln in the Bardo" played right into this dream picture but it is a reoccurring theme for me.
Many occurrences in my life have been happy accidents and I have dodged a few bullets as well and also not to wallow but have been crushed and grinded down in a mortar and pestle way by forces within and without my control.
In 1984 I begin to feel the pressures mounting having been trying to reach the level of suck- cess I believed was rightfully mine but life and athletics being my life don't work like that. You got lady luck versus the hand of fate comin to git ya.
I ran some of my best races in 1984 and if the Olympic Marathon Trial had been a month earlier… or if I had been a bit smarter made wiser decisions… or did not have those troublesome allergies… I finished 18th in 2:18 and I felt this is it then cut your losses.
So I started work full time at New Balance Athletic and it was a good opportunity for me and though I put my running on the back burner I still competed well enough even finishing 27th in the National Cross Country in 85 after being spiked in the heal at the start by teammate Steve Lacy losing my shoe falling to dead last and coming all the way back to finish just behind Lacy.
One of my best racing efforts ever but not much to show for it except the blood poisoning I got a day later and the trip to the emergency room for intravenous antibiotics.
I was lost in the corporate atmosphere even though NB was small then by corporate standards the culture the crunching numbers making deals dealing with the athletes under contract all a part of the companies marketing efforts did not come natural and I was stung by all the complaints and negativism lets face it I was not ready for prime time in this world but I learned a thing or two or three.
I remember one big sales meeting in Dallas where I had to present to the regional sales people and also the company mucky mucks and tell them all the great things that Team NB were up to. I wasn't nominated for an academy award I will say that much.
The meeting was at a shoe show where all the companies had a booth and we all were at the booth at different times answering attendees questions about the products. One day company president Jim Davis was in a meeting with the regional reps it was in the morning and I was out in the booth area when Jim called me into this little meeting place.
I was thinking wow they want to hear my thoughts gather my input pick my brain "Bobby, will you get coffee for us all" I hoped I covered up the look on my face as I replied "sure Jim, OK what are you all having" and went around the table taking orders like a friggin barrista. ML Carr the Celtic towel waver was also in there cracking jokes NB paid him more than our entire running team and he wasn't even active playing any longer. Now I'm head of this running team and I'm getting him coffee? F### that.
So I didn't last long at NB and I had a nice talk with Jim when I decided to leave and go back and finish school up in Lowell and coach the Women's Cross Country team.
Also I went back to the running wars got married ran Boston one last time ran the Olympic Trials Marathon and Track Trials one last time tempting the fates until the end.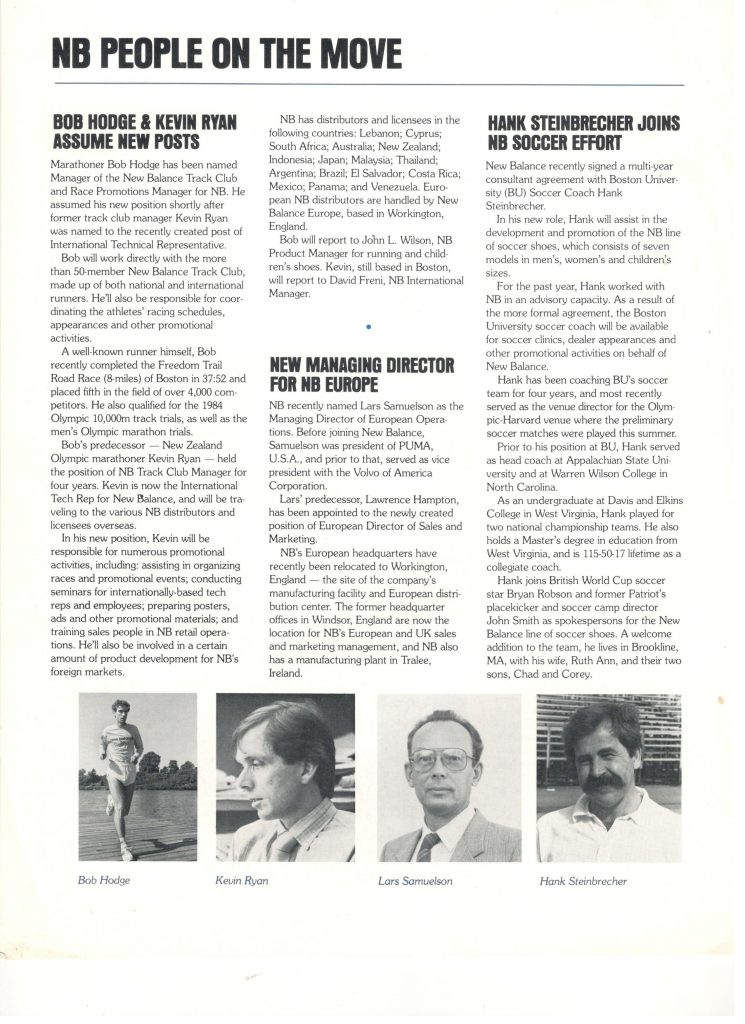 Stones: