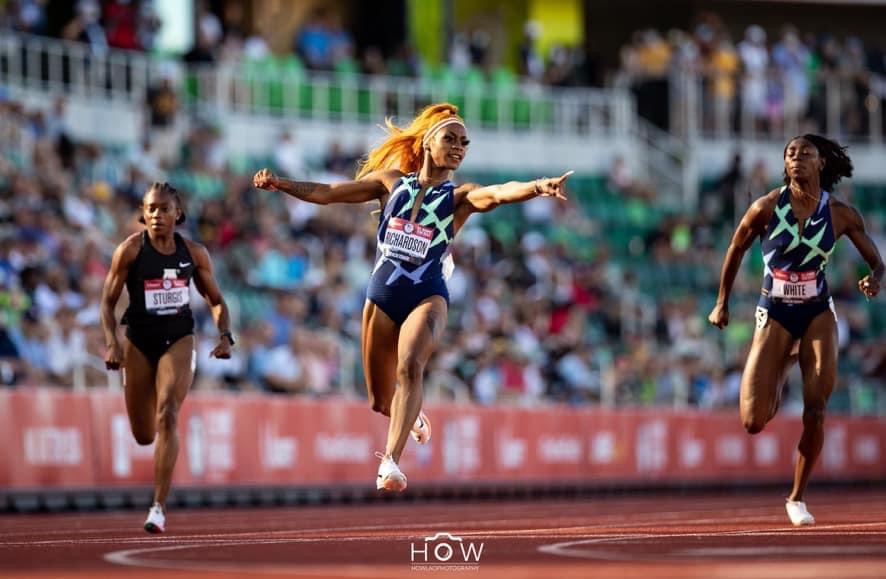 Hey Sunscreen, check, phone with tickets in wallet app and vax info in clear app, check, shades, check, hat, check, a few copies of "Tales of the Times" for random gifting on unsuspecting athletics fans and old and new friends. Check.
I hit the pavement for my leisurely walk to Hayward sun high in a perfect blue sky with a gentle breeze. As I approach the venue I am hit by hunger and thirst, and I know I need fuel quick and immediately inside I sate my gastronomical delight with a black and blue burger and a pint of mint chocolate ice cream.
Ahhhh all set for the cold IPA's I will consume after today's action.
Happily, we have near perfect seating for the Discus Throw and Valarie Allman put on a sublime performance exhibiting all areas of Olympism, Valarie is in the running for the "Running Sage Enterprises" fist Olympism award. Please feel free to nominate others.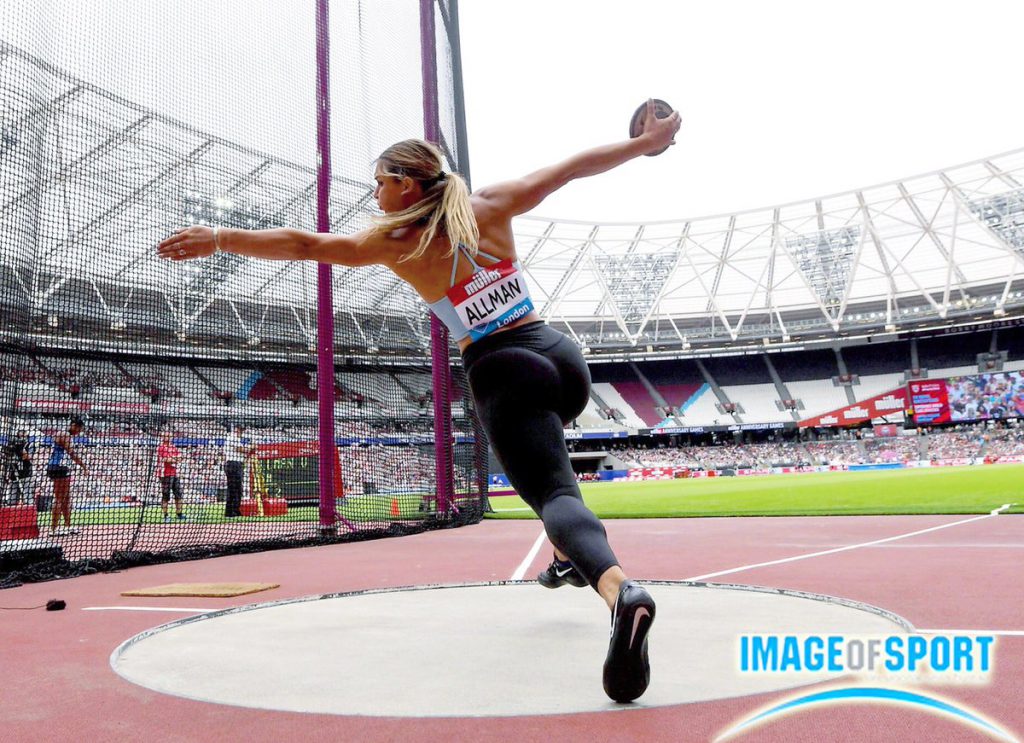 Olympism seeks to create a way of life by blending sport with culture, education, and international cooperation. A principal of non- discrimination is at the heart of olympism.
M800 heats Murphy and Hoppel looking sharp.
W1500M Elle Purrier St. Pierre smoked a 62, 60 seconds last 800m and was in total control, made it look easy.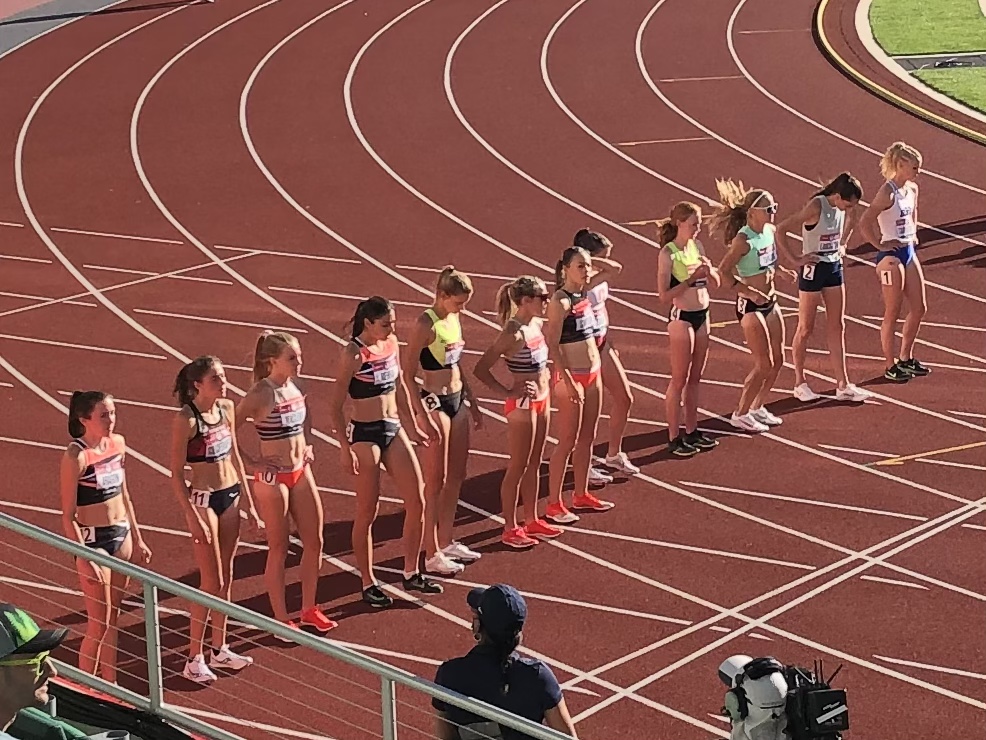 Sha'Cari Richardson lit up the W100M blitzing the field hair flowing personality and exuberance overflowed.
There was a video tribute to Lee Evans
https://www.bing.com/videos/search?q=lee+evans+olympian&docid=608027048351305859&mid=3CF0051131B1200AD6E43CF0051131B1200AD6E4&view=detail&FORM=VIRE
during the M400m heats.
After the meet there was an open mic at the Wild Duck where friends and relatives paid tribute including Lee's brother Donald.
Raefer Johnson https://en.wikipedia.org/wiki/Rafer_Johnson was also recognized both iconic athletes having passed away recently.
On the way out of Hayward as I made a move to get to the Duck I ran into to Olympic Marathon Champion Frank Shorter. Frank and I go way, way back to when I first met him at the Falmouth Road Race in 1975 and race founder and friend Tommy Leonard said, "hey Bobby, do your warm up with Frank." I wanted to ask for his autograph, but I felt too nerdy and insignificant.
But today the table turned, and I signed and foisted a copy of my book on him before he had a chance to notice what was happening. Also he happens to be neighbors with an old teammate of mine so I unloaded a second copy on him for old friend Donny Powers.
This is what kind of completes the Trials experience for us old timers.
Okay, more later I am losing energy and probably you are losing interest. Check in later for further ramblings if you so desire.
Ramble On:
https://www.bing.com/videos/search?q=ramble+on+led&view=detail&mid=0AF988B75230EBC2796F0AF988B75230EBC2796F&FORM=VIRE0&ru=%2fsearch%3fq%3dramble%2bon%2bled%26form%3dWNSGPH%26qs%3dSW%26cvid%3d832bb7b59f2a40aea445a4d7e6c89b4d%26pq%3dramble%2bon%2bled%26cc%3dUS%26setlang%3den-US%26nclid%3dC958740E69DAFB215D925F26F0602F01%26ts%3d1624230610884%26nclidts%3d1624230610%26tsms%3d884%26wsso%3dModerate