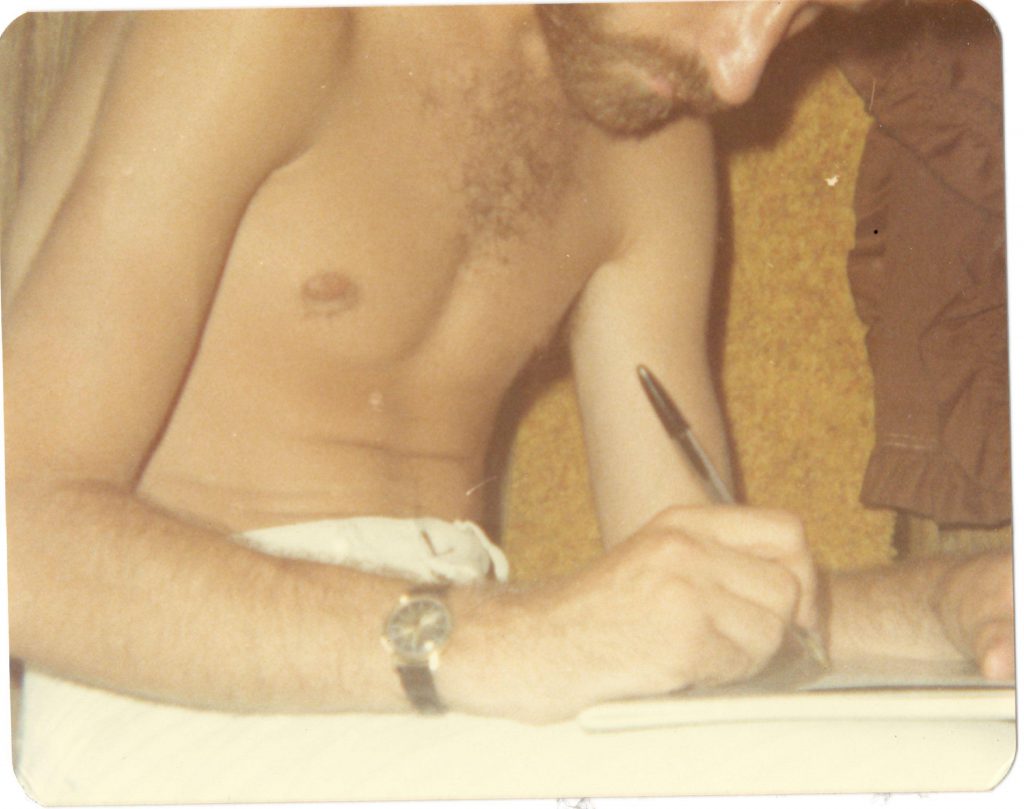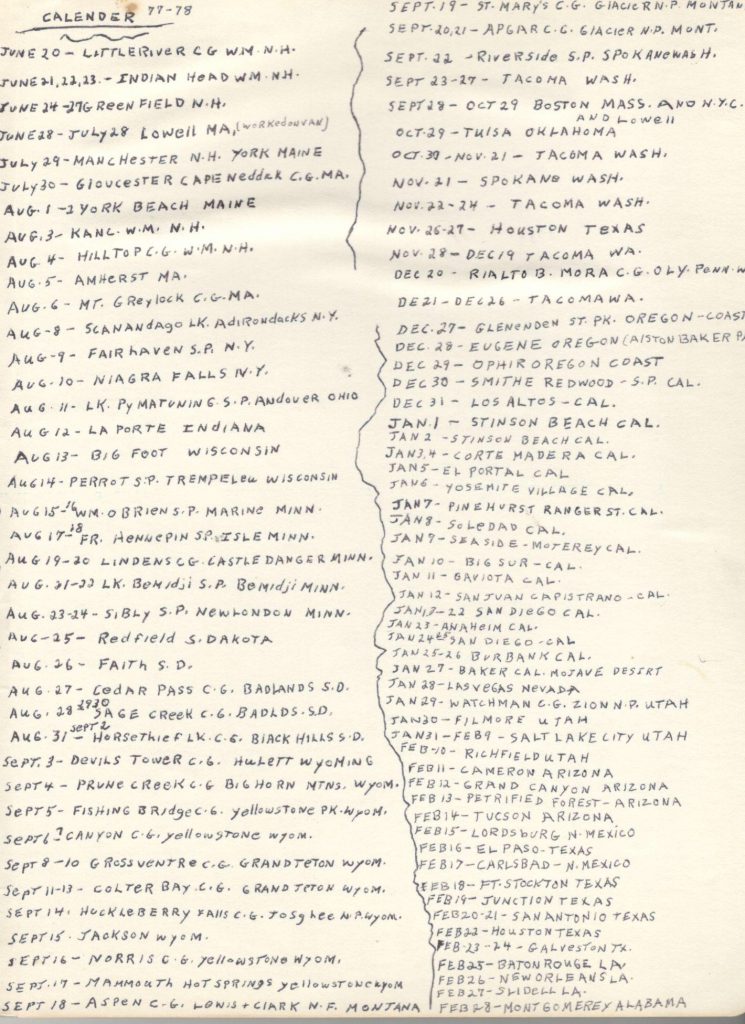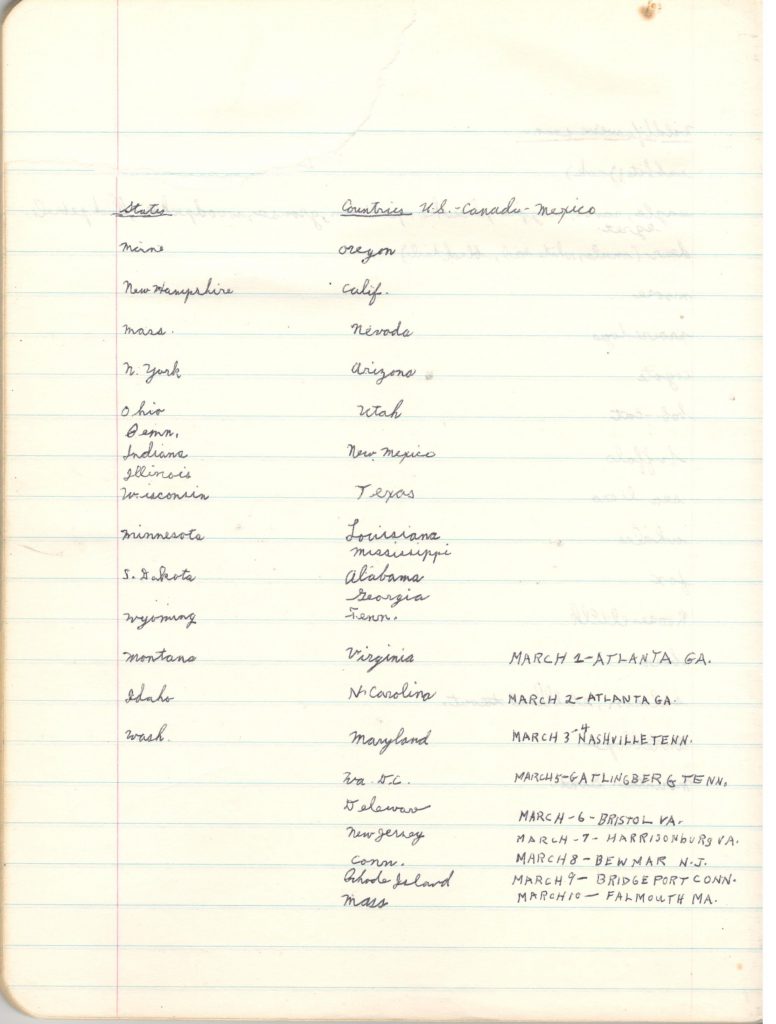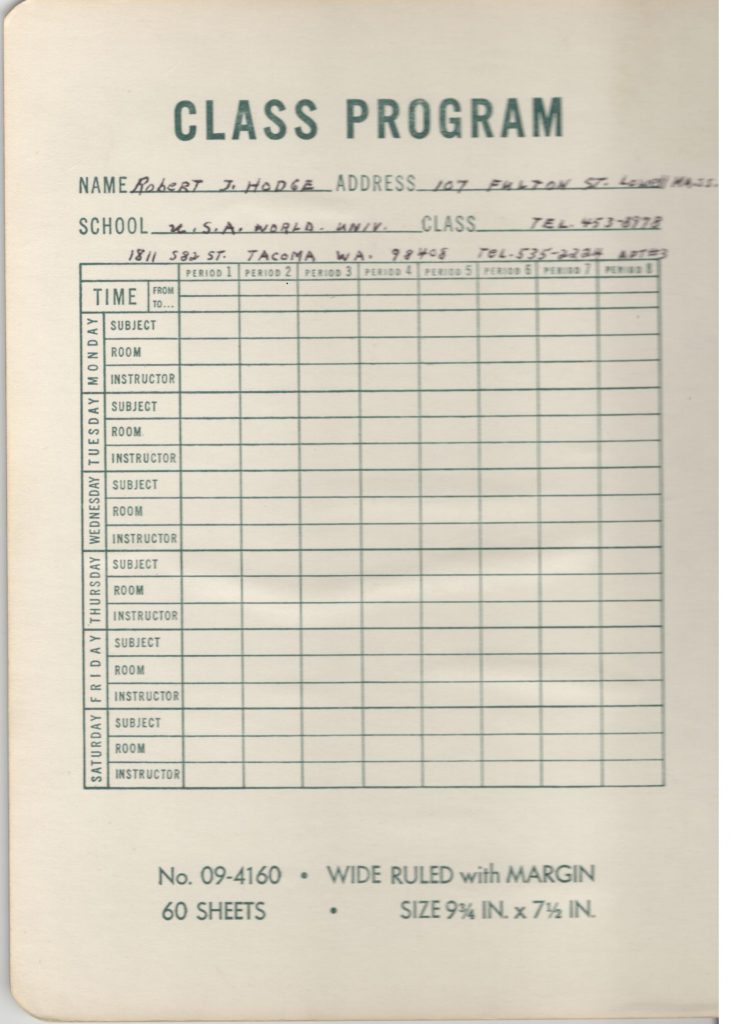 June 29th-spent 4th weekend mostly in Lowell working on the van, things looking good for July 18th departure date. Seems like forever but 2-3 weeks and we'll be on our way.
July 29th-Went to Dusty's last night picked him up and went out for beers left him off at 1 A.M. headed to York Beach ME and spent good day on beach but felt sick with bad headache. Had late afternoon nap played guitars at night and had tuna sandwiches and hot and iced teas. Plan to head for Gloucester tomorrow meet up with jocko.

July 30th-Spent night in Gloucester camping out at Cape Neddick.

"Sociability is nothing but a smile and a smile is nothing but teeth. Rest and be kind." Kerouac

August 1st-York Beach Camp Eaton ME-went to Sand dollar last night for a few brews pretty dead. Steve, Dust, Ronnie and me. Spent day on motorcycle ride with Stevie up coast to Kennebec. Rained all afternoon. Had some Dinty Stew and peanut butter for dinner. Heading out for a run on the beach tonight and these crazy bastards are coming with me.

August 3rd- My birthday 22 headed to White Mountains NH last night could not find camoing on the Kanc so slept in van at pull out near swimming hole Pemi River. Went for a run and a swim and then to Polly's Pancake Parlor for a royal breakfast. It was a little extravagant and off our budget. After breakfast we took some photos and then headed to Indian Head for a hike got lost on the way down and had to bushwhack our way out. Got a campground at hilltop near Twin MT where we ended our memorable hiking trip of Labor Day 76. Went for a run had a big campfire bugs ain't too bad.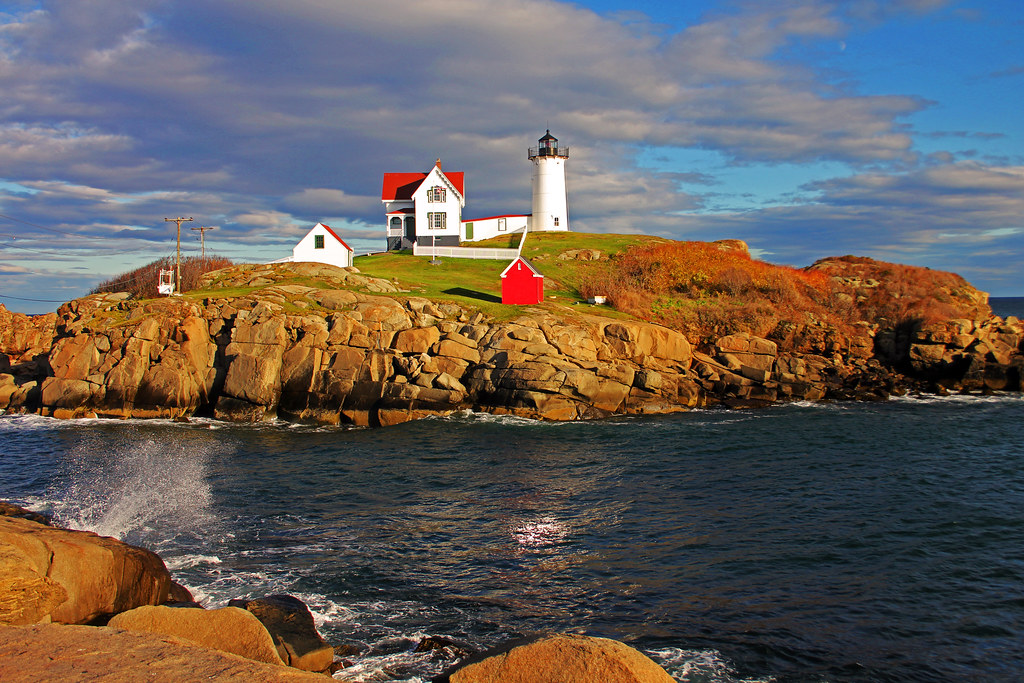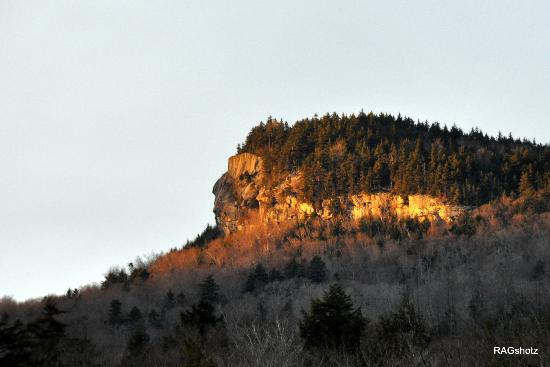 August 4th-Laundry day Whitefield NH Coke and Molson seem to be the most popular drinks in town. "Whitefield the friendly town with a beautiful point of view."
Laundromat in old railroad station. Had supper of burgers and rice delicious at Hilltop Campground. Heading into Manchester and Lowell tomorrow so that Dust and Ron can pick up their checks and then out to the Berkshires and on out across the country.

August 5th-Spent the night in Amherst slept in the van near Nicky's place. Ran on UMASS Track and played Frisbee in athletic fields and took a shower at Boyden Gym. Had a case of Heineken and went to pub long enough for one dance.

August 6th- Did some food shopping at outdoor market made a salad. Watched the girls go by my oh my then took a ride to Mt Holyoke and Mt Greylock State Park practically on top of the mountain camped out had big campfire.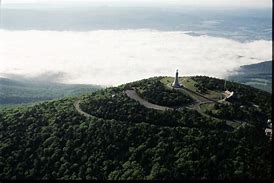 August 8th- Spent last night at Sacandaga Lake Adirondacks in upstate NY. Had corn and soup for supper also peanut butter and banana sandwiches. Sacandaga manmade in 1928. Went for a walk in the evening stopped to talk with Park Superintendent nice old guy. Today travelling north into Adirondack Park on route 30 before heading west on route 8 out to Lake Ontario.

August 9th- Spent last night at Fairhaven Park State NY on inlet from Lake Ontario raining last three days but beautiful today. Heading out to Niagara Falls today stopped in Rome NY yesterday for groceries.

August 10th- Spent last night Niagara Falls cooked up mac & cheese in the van and made a salad with vegetables we picked up at a roadside stand. Nothing but crazy tourists here with makeup. The Falls are beautiful at night we spent .10 cents to cross the bridge into Canada where the view of the Falls was much better. Dust, Ron, and I stopped at an outdoor café and watched the lights come on the Falls and we had a beautiful waitress in her little Bavarian outfit yahoo. We headed out of there this morning and are now residing in Andover Ohio State Park and plan to move on across Ohio tomorrow.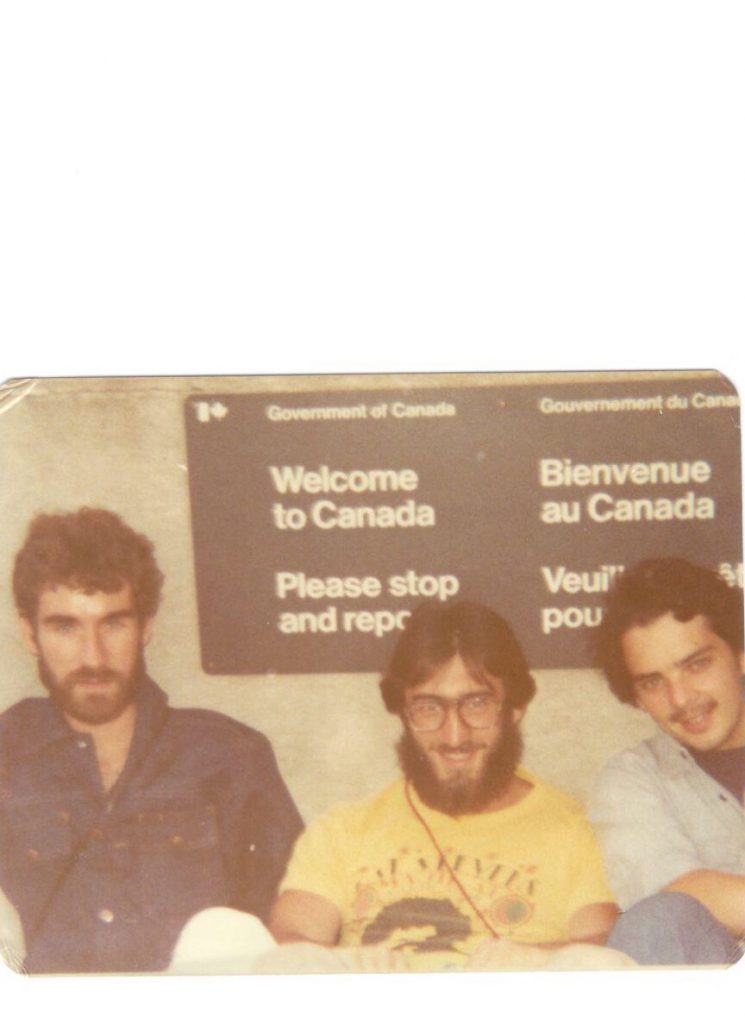 August 11th- Left Lake Pymatuning State Park Andover travelled 225 miles across Ohio today. Tonight, we are camping at Sandusky Park Fremont OH very small campground with few facilities. It is raining cats and dogs and the tent is leaking will probably sleep in the van. Tomorrow we will hit the highway should be in Indiana end of day.

August 12th- Camping in LaPorte IN Rolling Prairie seven miles outside LaPorte Taking turns driving one and a half hour shifts. Indiana prairies land many many farms and cornfields. Tonight, spending quiet night nice campground. Starry night future bright.