I ran in my last Boston Marathon in 1995 the 99th running. I ran 2:58 and finished 889th place. Since the passing of my old heyday in the 70's & 80's I faded fast from the competitive running scene after running in the Olympic Trials Marathon and later the Track & Field Trials in Indianapolis in the 10,000m in 1988.
How did I know that I was done? Well, funny story, in an Indianapolis hotel after running the 10K trials race I met with a race director from Japan who offered me a $3,000 appearance fee plus any prize money I might potentially earn to race in Sapporo.
My wife Frannie, God Bless her, opined, "I'll give you $3,000 to stay home."
After that I eventually finished my college degrees and settled into a life of Law Librarianship in Boston law firms mainly. Of course I remained a runner.
For a time I was invited to many of the official BAA gatherings around the marathon and of course we always spent some of the weekend at the Eliot catching up with friends and just being uber fans dissecting the race and discussing the state of Athletics.
In 1996 the invitations were slow to come and the Eliot closed, sad day. Tommy Leonard threatened to jump off his own bridge. Thus began a tradition of crashing the parties we were no longer invited to and having an Eliot regular's reunion along with any other interested parties on Saturday afternoons before the marathon.
These unofficial gatherings along with a dinner Saturday evening organized by former Olympic Team Member Mike Roche have been our rite of spring for many years now.
Most of these Saturday afternoon reunions were at the Crossroads Pub near the corner of Mass. Ave. and Beacon St. The Crossroads is where Tommy Leonard worked just before moving to the Eliot and the rest was history.
The Crossroads went and closed in 2011 and the shin dig was moved to the Mass. Ave Tavern on the corner of Newbury Street and Mass. Ave. Great place and location but darned if they didn't close too. Fortunately the Crossroads re-opened and so lacking any imagination back we went to the Roads but this year they closed on us again.
Luckily there are many pubs in Boston but also fortuitously Tracksmith the upscale upstart makers of the best running gear ever, built us a clubhouse with some memorabilia to evoke memories of the former Eliot Lounge, ha-ha.
The Boston Marathon first entered my consciousness in 1971 when an Irishman Pat McMahon a Junior High School teacher in Lowell MA where I grew up lost a heartbreaker to Alvaro Mejia from Columbia by four seconds. It still and will always carry a large place in my heart and those of my fellow loungers. See you at the reunion.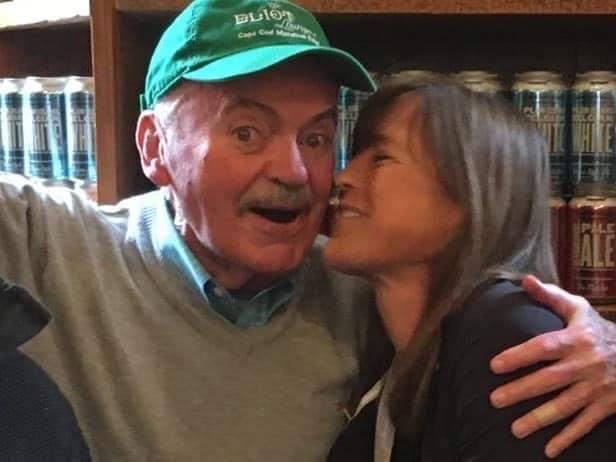 Soundtrack: