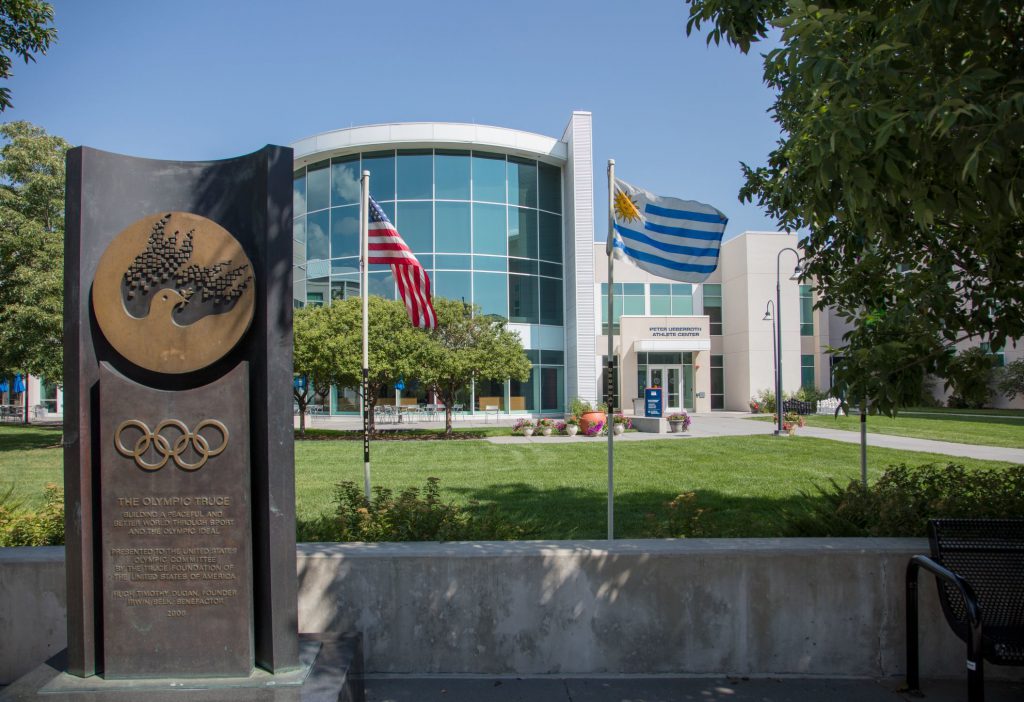 I was invited to participate in a marathoner's summit organized by Dr. Dave Martin of Atlanta GA. This was my first meet up with Dr. Dave one of the truly good people in athletics who has made so many contributions from his testing of athletes to his encyclopedic knowledge his books and his management of the US Men's Cross-Country Team in 1987 where I got to know him well.
On this trip we competed in Warsaw in the World Cross and afterwards some of the team stayed on based at a training center in Formia Italy that Dave set us up in prior to competing in Milan in the famous classic Cinque Mulini five mills cross country race.
There we shared meals together each day and discussed the state of athletics and the world and everything in between. It was a lively discussion.
Coach Bill Squires and teammate Dickie Mahoney the "flying mailman" joined me on this trip to Colorado. Some of the other athletes attending were Tony Sandoval, Kirk Pfeffer, Bobby Doyle, John Dimick and Benji Durden,
We underwent testing and attended lectures and were even given a quiz on which I managed a perfect score. The test questions were mostly about the history of marathoning and the prize was a copy of Dave's book "The marathon footrace: Performers and Performances" I already had a copy probably why I aced the quiz.
It was interesting to have a chance to talk with fellow marathon runners our methods seemed very similar to me and the folk's conducting the clinic seemed to be learning more from and about us than vie versa.

Coach Squires gave a few talks always a treat. Some were in the classroom and the others were in the evenings at a biker bar about a block from the training center where we drank beer and played pool with the locals while most of the other attendees were tucked into bed reading Dave's book and entertaining visions of glory I imagine.
In fact, I think Squires who had the knowledge of physiology was a college professor gained most of his knowledge by doing both as an athlete and a coach. Instead of reading the science-based articles that were being handed out to us he should have been writing them. In other words, he was already ahead of the science though you might not realize it until you worked with him as an athlete. That is my interpretation having known him so many years.
One day we went to Pikes Peak as a group and ran part of the way up. I had not done any faster paced running since arriving in the Springs 6,000 feet altitude. I ran after Tony Sandoval and Kirk Pfeffer altitude trained runners and I was happy when they decided we had gone far enough up and turned around to run down. Winded I was chest pounding arms aching head spinning but I was not gonna let them go ha ha.
It seemed a puzzle to some of us that we would be invited to this summit now that we had proven success and why there was not some vehicle to help developing athletes. Most of us had struggled for quite a few years to become US ranked athletes and never a word from athletics governing bodies, "what can we do to help?"
At this point we knew what we were doing not to say the summits were a bad idea, but a different approach was needed then and now with professionalism it is needed more to regain the depth and richness we attained and the interest of the public in US marathoners and distance runners.
I was grateful for the experience and attended the summit again in 1981 after struggling with a severe injury. The week after the 79 summit I was on the road again this time to Sydney Australia for the Aussie version of the Bay to Breakers Road Race.