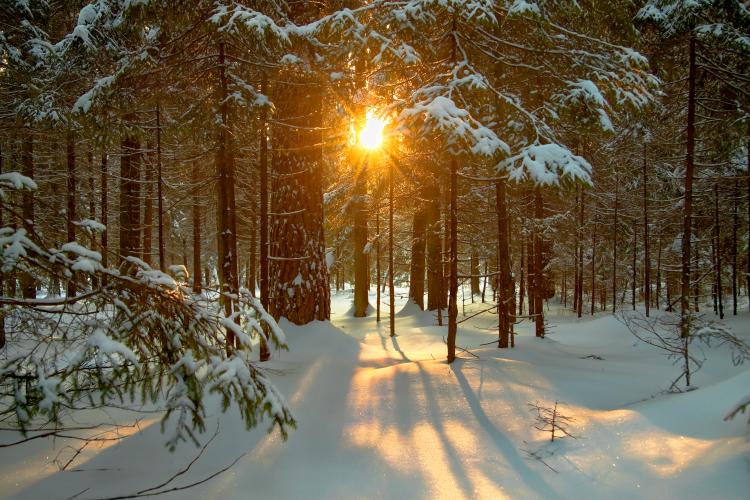 Dateline December 21, 2021
A Day in the Life
A Tuesday somewhere small-town Massachusetts USA turning away from the darkness toward the light.
Awoke at seven a.m. per usual propped against bed pull on double t shirt and "fancy pants" (those hiking pants where you can zipper them bottom half's off and be wearing shorts.) Pocket a pair of socks to pull on later.
Pit stop—then kettle set water to boil grab fancy filter for coffee grab coffee & juice slug down a shot or two pop one slice of toast in toaster until burnt add massive butter on top.
Run outside in bare feet icy cold grab newspaper back in kitchen kettle over boiling slug another shot of juice-sip of coffee hit the couch stare out the window coffee read sip bite of toast sip read stare solstice day light shine ripples of water from the pond below.
Brief read political news on to the metro section linger on the bird sightings at Coachlace Pond our pond a Bufflehead Hooded Merganser Cackling Goose Sharp Shinned Hawk—book review—"Looking for the Good War" mental note.
Move on to sports Celtics struggles
Belichick apologizes for behavior at news conference where he didn't say much by saying very little. Amusing. (Football is nothing but talk fifteen minutes action in four hour game hours of analysis BS Belichick almost refreshing in his obtuseness) but a bore just the same.
Stretch out roll hip around on baseball do sit ups head for two miler laps around the cemetery say goodbye to grandson off to school say hello to granddaughter eating breakfast again.
Clean up and off to work at the library stop for breakfast sandwich and to buy a bag of apples. Reply to messages pay bills prepare for budget meeting busy I am ha.
Soup for lunch local café afternoon tea constant comment pommy flavor fight off doziness' watching the sun sink lower at four p.m.
Evening beer and leftover stew watch the news and Greater Boston show and Jeopardy clean up fall asleep on couch.
Contentment
Afterlife: