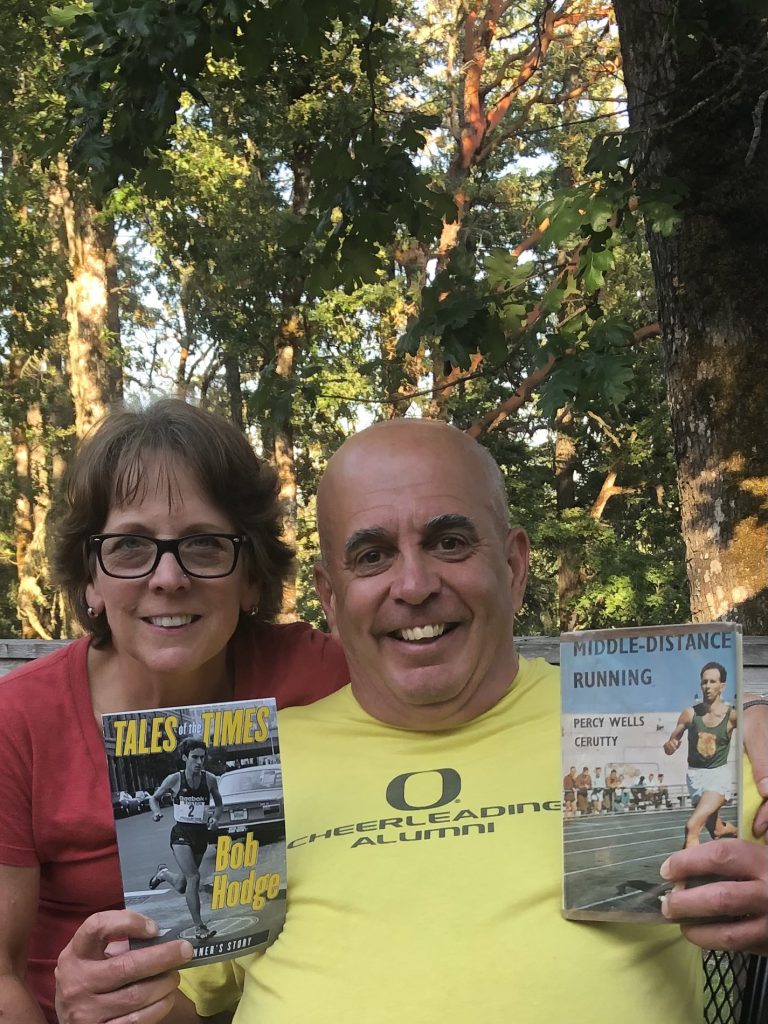 Just another day in Track town paradise.
Slept in until the sun got warm lazed about drinking coffee and reading then headed out for a run by the river south bank hot but a nice gentle breeze. Stopped at the KIVA Market for some supplies and headed back to the Airbnb to chow down followed by a nice nap.
In vacation mode practicing for a someday retirement.
Midafternoon headed up to Fox Hollow just beyond the Ridgeline Trail and just below Spencer Butte. There lives old friends Nancy & Dina up in those hills surrounding Eugene, a wonderful spot with terrific views of the mountains beyond.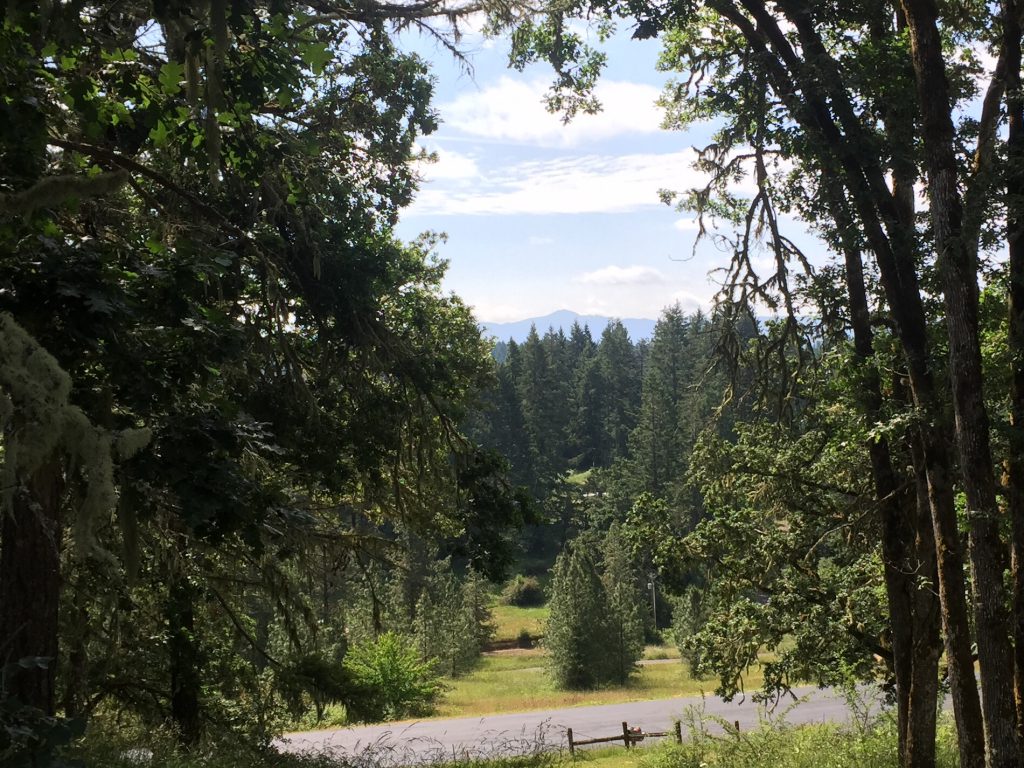 There was the unfortunate experience of finding a over 50-year-old library book amongst Dina's running book library that being a classic by the iconic Australian coach Percy Wells Cerutty "Middle Distance Running". You know you have reached the top when your books are being pilfered from libraries worldwide.
I lazed about some more and had a few beverages while watching Dina slave over his Oklahoma Joe's grill. You could see the heat rising with the haze in the distance and that will lead to some trying conditions at Hayward this weekend where the high on Sunday is predicted to be 111 degrees.
USATF in its divine wisdom has changed the start times for the Women's 10,000M to 10:00 A.M. on Saturday and the Men's 5,000M to 10:00 A.M. on Sunday.
Also, the original plan to have the overly large field of nearly 50 qualifiers in the W10,000 run two separate heats, Olympians being decided on fastest three times, has been changed to one heat.
This is obviously the correct thing to do– only must wonder why they did not tighten up the standard to begin with and add athletes to the final as needed.
Seems to me later in the evening would be better 9:00 P.M. even, the sun being an intense killer even mid-morning, anyone think they polled the athletes to get some feedback maybe even a consensus?
I ran the 10,000M in Indianapolis in the 1988 Trials, hottest race I ever ran. They did have sprinklers on the track and water tables, did not help much. I was told that Californian Jay Marden collapsed in my heat just in front of me, I didn't remember a thing. Of the 16 starters in my heat seven dropped out. I finished 8th.
History of the Olympic Trials:
http://www.legacy.usatf.org/statistics/champions/OlympicTrials/HistoryOfTheOlympicTrials.pdf
Today we have the M1,500M heats, W800M heats, M5,000M 1st Round, W Shot Put Final and W Steeple Final amongst other qualifying rounds in the women's jumps and throws.
W Steeple Form Chart https://trackandfieldnews.com/olympic-trials-womens-formchart-1-2021/
Emma Coburn (New Balance) 1
Courtney Frerichs (Nike/Bowerman TC) 2
Colleen Quigley (unattached) 3
Allie Ostrander (Brooks Beasts) 4
Mel Lawrence (Oiselle) 5
Leah Falland (On AC) nr
Marisa Howard (unattached) 6
Erica Birk Jarvis (unattached) 10
Hannah Steelman (North Carolina State) 8
Emily Oren (On AC) (7)
Off to Hayward soon back to the running wars to decide our Olympic Team full of sublime moments courage the agony of defeat and many examples of Olympism to be rewarded by recognition as the "Running Sage Enterprises" first Olympism Award.
Soundtrack Smithereens: